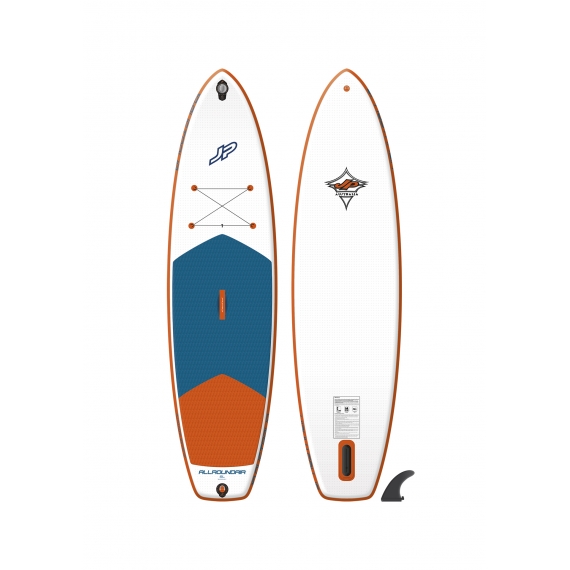 AIR SUP 22 JP SUP AllroundAir SL div. - 10.6
Reference:
221134-000_0999-10_6
|
Manufacturer:
JP-Australia
Great all-round SUP board
The most durable and airtight construction
Very stable SUP board
Maintains direction perfectly while paddling
Lightest JP-Australia construction
---
Colour: div.
Size: 10.6
Type: 10.6
Shipping date: Up to 24 h
Description
AIR SUP BOARD JP SUP AllroundAir SL 10'6"
ALL-ROUND - FOR ALL
The AllroundAir was created to cover the widest range of average paddler's needs: from absolute beginners to those taking white water runs; from amateur surfers to yoga enthusiasts. This board was born to provide a taste of all the possibilities in Stand-Up Paddling, with the bonus of being a safe step into this world. 
It comes in 4 different technologies: Superior Edition with 3D Stringer, Light Edition with 3D Stringer, Light Edition and Superlight.
A narrower nose allows for minimal push of the water in the front, resulting in a faster glide with each paddle stroke. The parallel outline ensures great traction and less paddle-hand changes. This also brings another advantage – a wider tail that significantly improves the stability of the board. A great recommendation for those who are not sure of what kind of board to buy.
Tail Rail Edge
The Tail Rail Edge enhances the performance of the boards by allowing a quick water release. This technology is featured on the SE 3DS and LE 3DS models.
ALL SL BOARDS COME WITH: 
    • SL bag with comfortable straps for backpacking and straps on the sides for easy transport 
    • double action pump 
    • repair kit
    • fin 
More about JP-Austalia SUP Technology
Greta Marchegger: The AllroundAir is the board I would recommend everyone who simply wants to enjoy the beauty of cruising, enjoying and having fun on an SUP.
Tommaso Pampinella: The right board to get in contact with stand up paddling and falling in love with it.
Characteristics
SIMPLE OPERATION INFLATION VALVE
Safe and fast push system to easily inflate the board.
BUNGEE
Have all your private things secured while paddling. Either your towel or personal belongings inside a waterproof duffel bag - everything stays where it should with these bungees.
HANDLE
Resistant material and supports easy carrying in the inflated state of the board.
EVA PAD
Diamond grooving and fine grooving for better gripping and comfort.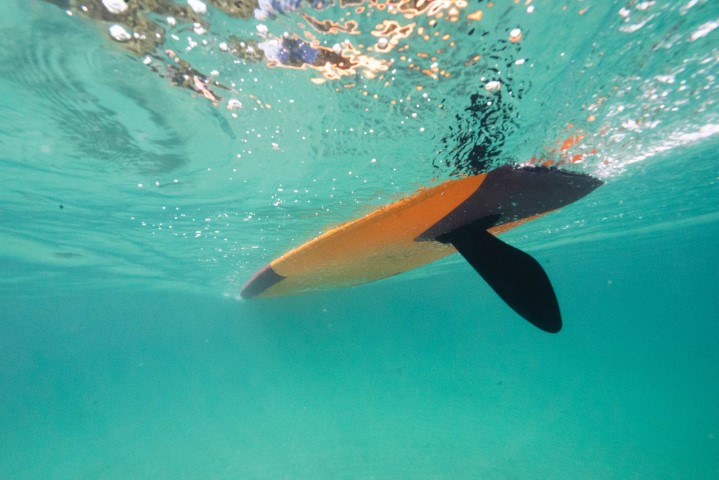 TAIL RAIL EDGE
It enhances the performance of the boards by allowing a quick water release.
LEASH D-RING
Leash D-ring - safety first! Make sure that you always wear an appropriate leash for your SUP adventures.
Specification
Size
Length (cm)
Width (cm)
Volume (l)
Thickness (cm)
Weight (kg)
Customers who bought this product also bought: